When the cold weather hits its easy to panic, as you haven't spared a glance to your winter wardrobe for months and have almost forgotten it exists. Look past the panic and follow some of our tips below for easy transitional dressing.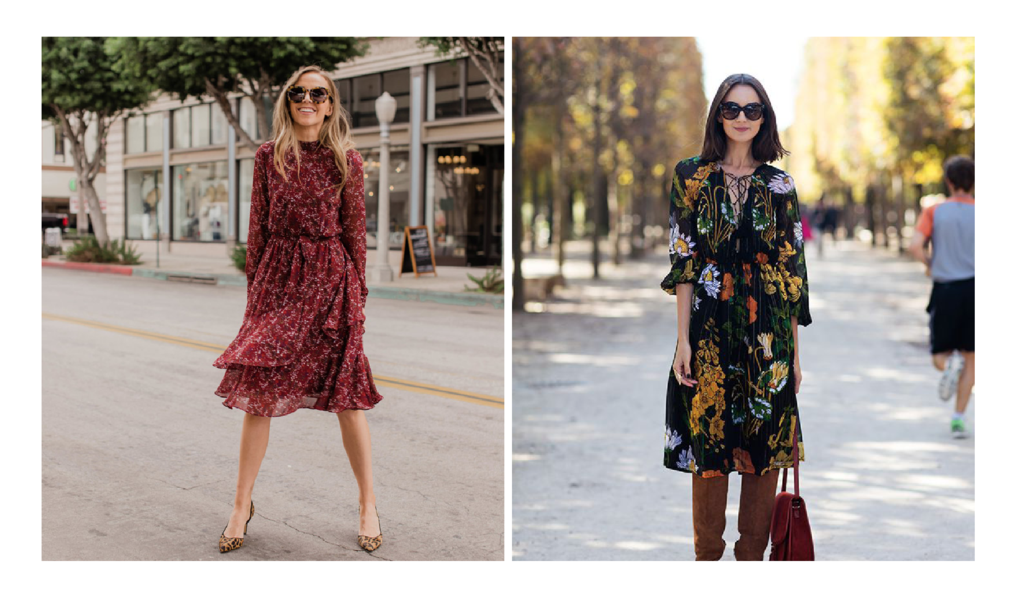 Keep The Florals
While naturally we associate florals with spring (think Devil Wears Prada), they don't have to hibernate in the back of your wardrobe as soon as the cooler weather hits. Albeit, some florals may be a little too bright and holiday wardrobe-esque, but think about it carefully and your floral items might just carry you all year round. Florals which including rich, darker tones (not necessarily the primary colour -can be accent tones) will be easier to style with your other winter pieces, such as black tights which we will go into further in the post.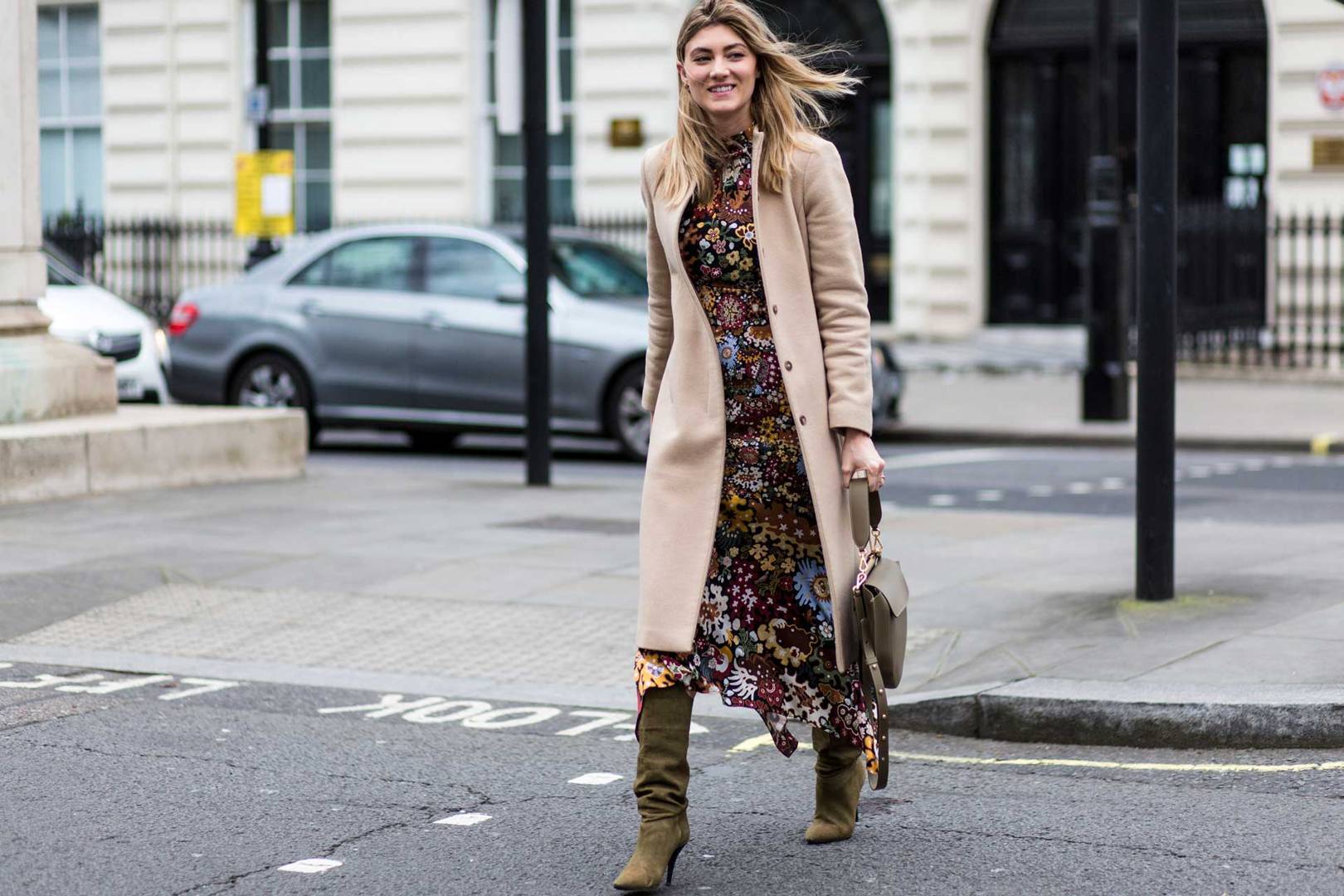 Secret Layering
One way to cling onto your favourite summer pieces for that much longer is to keep your outfit looking exactly the same. How, you ask? Secret layers. A few simple thermals or even a standard long sleeve t-shirt underneath will give you a little reassurance as you step out of the house feeling somewhat uncertain of the changing weather. Trust us – everyone will be none the wiser!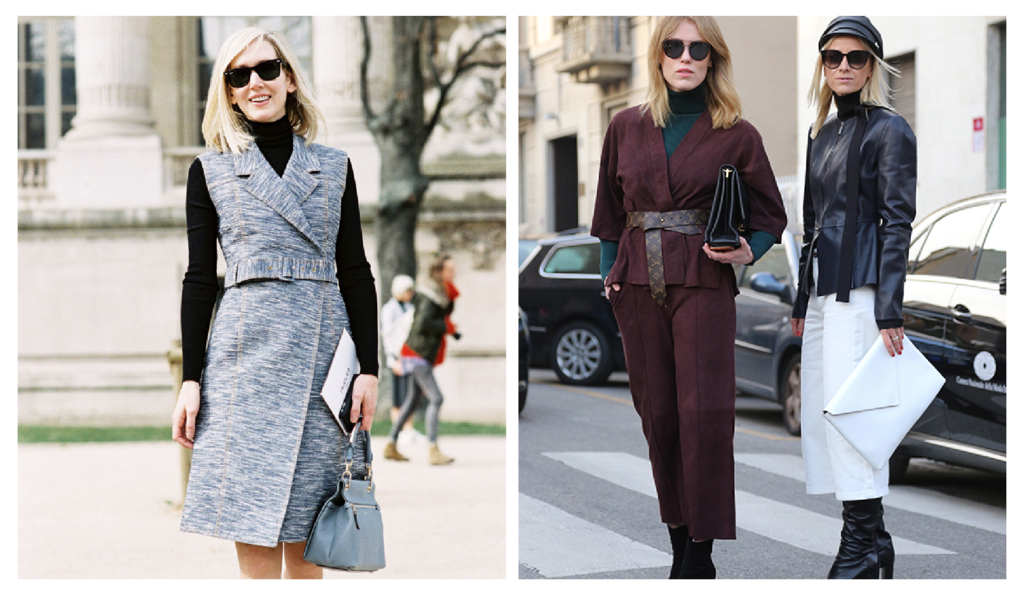 Turtleneck Layering
For when the temperature drops that much further and your secret layering outfits no longer feel appropriate, you can start being a bit more transparent with your winterizing. A black or white turtleneck thin knit may be the stand-out transitional piece. They work under almost every style of dress, and can be used to secure some heat, but also to make an outfit fit in a more casual setting.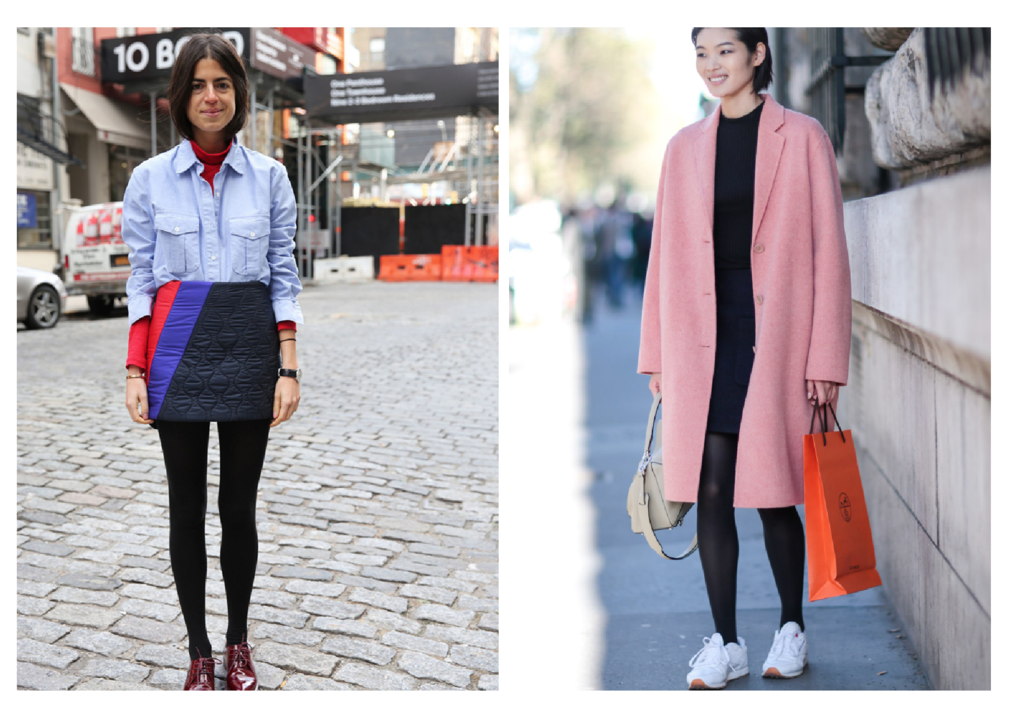 Opaque Tights
Fashion has long since had a love-hate relationship with tights. But personally, at Me & Maya, we think there is little that can go wrong with a classic pair of opaque tights. Our tans may be fading, but that doesn't mean it has to be trousers from here on out. We would suggest sticking to deeper toned dresses, but with confidence – even white dresses can work with black tights! Experiment as you wish.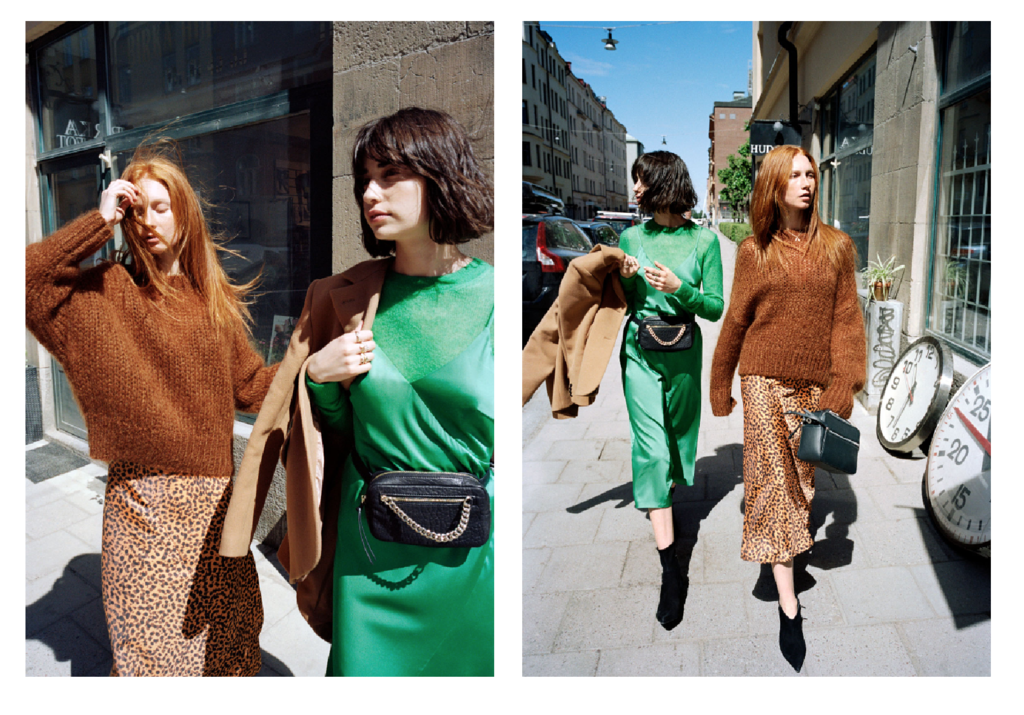 Chunky Knits Over Maxi skirts
Thrown together here by high street hero & Other Stories – 2 ways to keep wearing your maxi dresses and skirts. A thin knit is ideal to wear under a satin slip dress, marrying the 2 textures together to create an eye grabbing result. To keep you that much warmer, opt for a chunky knit jumper layered on top of a skirt or maxi dress. Still getting the full effect of the skirt (a pattern such as this needs to be shown off) but covering you up at the same time – double win!
Each of these tips don't require you to break the bank – a lot of it is just working with what you already have. Now go and rediscover your winter wardrobe!