While it's always exciting to see the sun out, we find ourselves in a bit of an 'in-between' stage at this time of year. In the mornings you feel too chilly to go out without your jacket, but popping out for lunch you often wish you didn't have it to carry around!
My answer : layering. Building up light layers gives you more freedom to cover up in the areas you feel you most need it, without lugging round chunky jackets or cardigans with you. Have a look at some of my favourite looks below: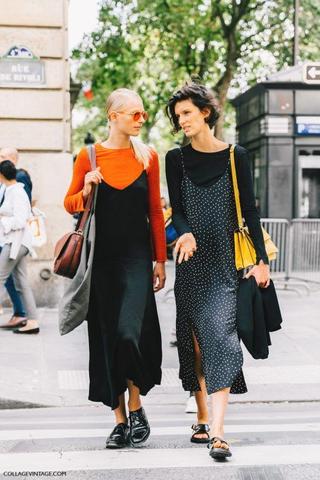 Slip Dress : The humble slip dress thrown on over a long sleeved top will keep your arms warm, while you can still feel the summer breeze!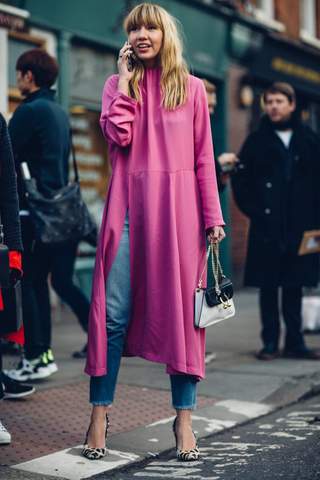 Dress over jeans Not feeling brave enough to get your legs out? Throwing a pair of jeans on underneath may be the answer.