If you are attending Royal Ascot this year, with it being only a week or 2 away, we're sure the big decision of what to wear is on your mind. While it's always nice to stand out from the crowd, it's best to follow a few guidelines. We've put together a few tips for dressing for the event, and we've created an outfit which will have you turning heads for all the right reasons!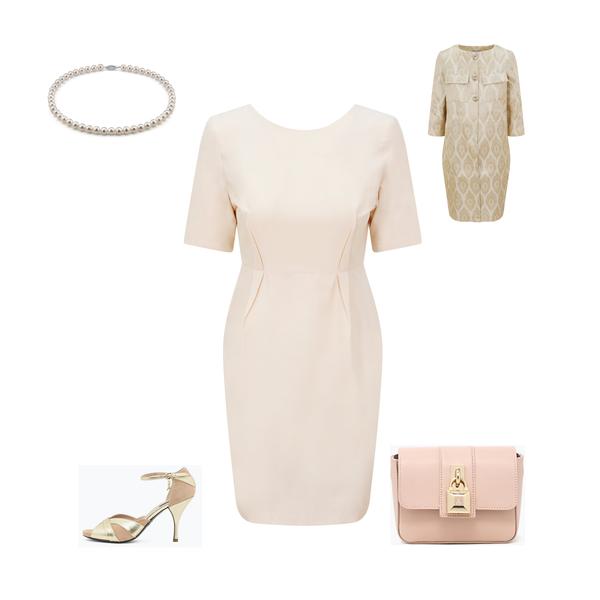 Dress – Me and Maya
Coat – Me and Maya
Shoes – Patrizia Pepe
Bag – Patrizia Pepe
Necklace – Laguna Pearls
Dress Dressing for Royal Ascot is Morning Dress. This suggests dresses that are not worn for evening events, cocktail parties or black tie. Morning dress could be anything from a pretty dress with sleeves or even sleeves, but not with straps or off the shoulder. Depending on the weather, a dress and coat are ideal. A matching set is a perfect outfit for a weekend at the races.
Shoes As there will be a lot of standing up throughout the day, I would suggest you consider comfort when choosing your footwear. If you struggle to walk in or find very high heels uncomfortable, maybe opt for a mid-heel – your feet will thank you later.
Accessories Keep your accessories to a minimum – less is more when it comes to jewellery at Ascot. A pretty brooch is a subtle way to add a little extra to your outfit without overdoing it. Only pack the essentials with you and go for a small handbag.
Hats Must always be worn to cover the crown – no fascinators!
Tag us in your photos on Instagram if you are wearing Me and Maya – we'd love to see!