Follow my top tips for tackling the Clashing Print trend to be a pro in no time!
1. Colour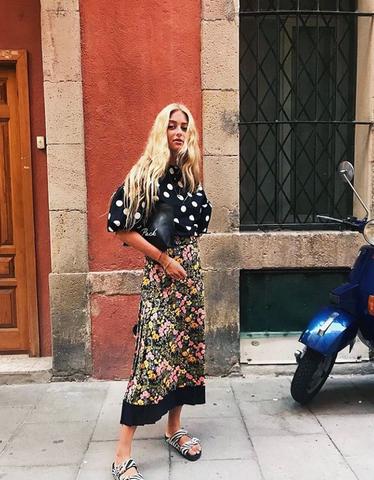 The first thing to consider is colour – make sure the prints feature complimentary colours or those from the same colour family. This will help the prints to appear more cohesive and trick the eye into thinking they were always meant to sit together.
 2. Use accessories to reference the print clash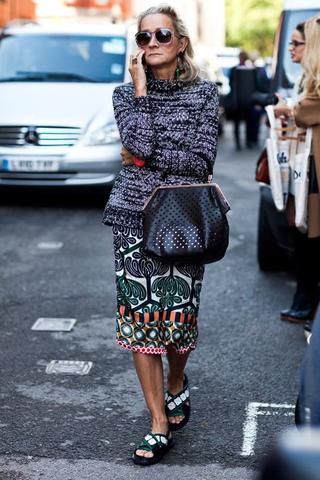 Note the accessories – small green ring and patterned green sliders all reference the print of the skirt, and build on a theme. You want to suggest some thought went into this otherwise effortless-looking outfit.
3. Break up the print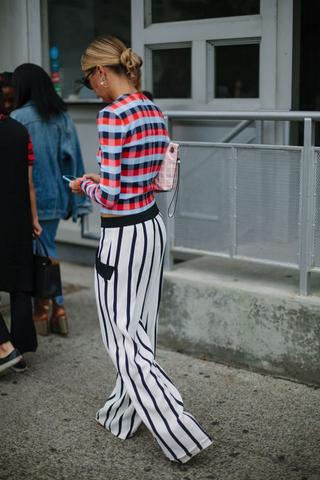 If you're feeling bold enough to clash very contrasting prints such as the above image, use a belt or a waistband to break up the prints and work as a separator. This avoids the outfit looking too 'busy'.
4. Keep 1 piece neutral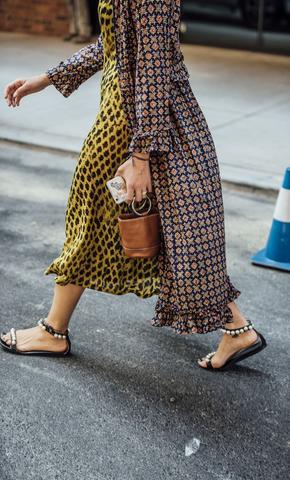 Keep one piece neutral, such as a bag, to guide the focus onto the prints. Refer back to tip no.1 to keep the item within the overall theme of the look. 
5. Invert entire outfit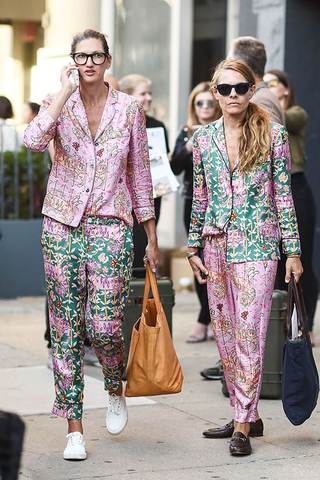 Not ready to tackle this trend alone? Call up a girlfriend and have a go at inverting the entire outfit together!
6. Neutral and minimal hair and makeup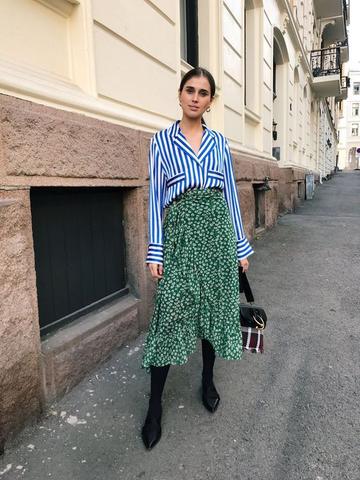 Keep your hair and makeup minimal and natural. Let the outfit do the talking! 
Now that you're a pro in clashing prints, follow the link below for my favourite clashing print pieces from the Me & Maya Resort collection. We've done all of the hard work for you with our pieces following all of the above tips – now it's over to you!
Lalita x
 https://meandmaya.co.uk/collections/dresses-resort-wear